Seminars
Since 1999, we have developed and provided specialized investment seminars across all Latin America.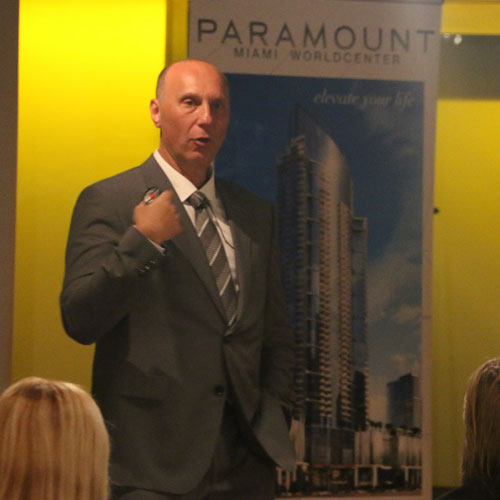 Through these seminars, you will learn key information that will assist you in the detailed decision making process about which are the best investment choices for you in the USA.
Our objective is to provide you with valuable tools to access today's huge market opportunities in the USA.
Among the key topics we cover the following:
Why invest in the USA today.
The difference between investment in residential and commercial properties.
What will be the ROI depending on the type of investment.
How to access non-conventional opportunities
How to obtain a working visa or an investment visa
How to get a fixed ROI between10 and 13%
How to protect your assets
How to get an estimated ROI between 20 and 30% on investment properties with in 160 days or less.
Terms and conditions of how to get a mortgage as a foreigner.
Potential risks when investing as a foreign national
We encourage you to register in one of our seminars. This experience has changed the personal and financial lives of many attendees. If you want to find out why, we invite you to attend our next seminar in your country and city of residence.
Would you like to receive calendar event information at your country of residence?
Are you interested in being one of our representatives?
Do you prefer a private event for your clients o friends?
Click here
Testimonies
I did not believe it was real that I could make 20% in less than 6 months on an investment property, and I earned 24% in 74 days. Thank you Daniel.Julio R, Colombia
I never thought that at 64 years old I would be able to feel the way I feel now, as a banker. Today, I live from all the interests I receive from all my savings which before only gave me a timid annual return of 3%, today I make 12% thanks to Daniel. My heritage will thank him even more!Fernando, Argentina
Mr. Rutois, My way to thank you it by sending you this testimony. I am the owner of a Realty company in Argentina, and in the last 8 months I have earned more Money that in the last 4 years. Thank you.Fabio
I was impressed. A very dynamic and informative seminar. It covered from A to Z, concrete and direct answers. Mr. Rutois demonstrated to have a lot of knowledge in the Short Sale and Investment subjects.Congratulations.Rubén Castro, Miami
As a single mom I was always afraid to invest my all times savings in properties, but I continued to listen to Daniel in the radio, his knowledge in the subject took me to invest, now I have my property rented and I receive an income from it. I do not know how to thank him since it made a financial change in mine and my son's life.Cecilia R., Florida, USA
This has been the best seminar I have ever been, and I doubt someone can surpass it in the near future. And it was in Spanish! Mario Rodríguez, Miami